Tip Top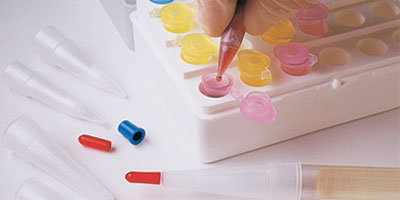 Design style:
Conical with integral filter
Certification:
U.S.P. Class VII
Medical grade resin
Filters out fibrin
Caps available
Features:
Convenient - just tilt the tube and squeeze to dispense one drop
Safe - you don't need to open the tube and pipet out of the tube so spillage is reduced along with potential exposure to infectious disease
Low Evaporation - A flexible cap is available to cover the Tip Top so you can store samples in the refrigerator.
Non cytotoxic resin
General Information
Tip Top™ Dispenser Caps are a safe and cost effective way of dispensing samples in your lab. The Tip Top is a disposable cone shaped cap that fits all standard 13 or 16mm tubes. A small opening allows you to dispense fluid without removing the Tip Top cap so you can prepare smears on slides or dispense into reagent well or micro centrifuge tubes.

The Tip Top cap can be used with almost any liquid. Made from chemically inert polyethylene they can dispense serum, reagents, plasma, whole blood and CSF. A filtered version with a is microporous polyethylene filter is available for use as a serum separator or reagent blender.
+1 (800) 227-1727
info@helenaplastics.com